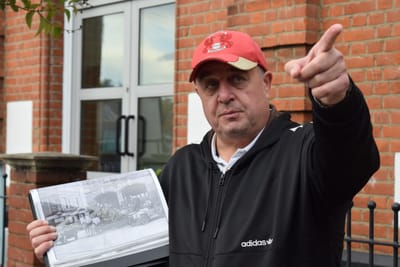 Hitchcock Talks and Tours is the original Alfred Hitchcock tour in his hometown of Leytonstone, East London
Walk in the footsteps of the world's greatest film director in the
place where his journey began:
His birthplace
His first school
His favourite pub
The cinemas that he enjoyed
The site of the WWI air raid that he survived...
and the infamous police station he was locked up in as a child.
The unique guided tour developed by local Historian Gary Lewis is the result of years of dedicated research into the early life of Alfred Hitchcock and is illustrated with rare documents and photographs.
See the making of the Master of Suspense.